Saturday night.
Exact location, I'm afraid, is unknown.
I cannot remember if it was before or after the taxi ride, and so the best I can do is suggest that it was somewhere between Brixton and Bermondsey.
I was not a queue partaker, but merely an observer. Inside the queue we have Claire with the white looking bag, Matthew to the left, his face somewhat obscured by another fellow of our party, whose name, for the time being, I am unable to remember.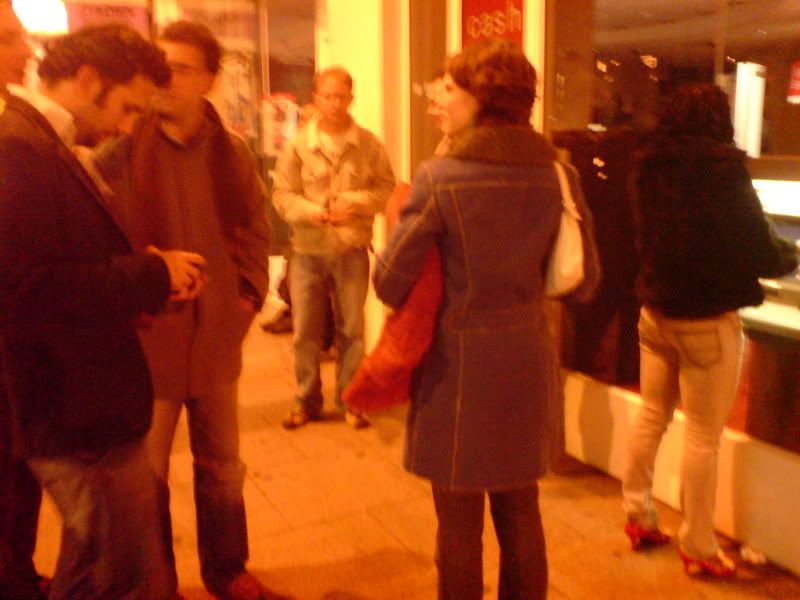 Notice the positioning of Miss Lake, not one to turn her back on her friends or the cashpoint, she has chosen to stand sideways in the queue. This makes it impossible for any would be queue jumper to adopt a place between the group of friends and the cashpoint.
You may not believe such a thing would happen but the risk here in London, especially South of the river, is quite high.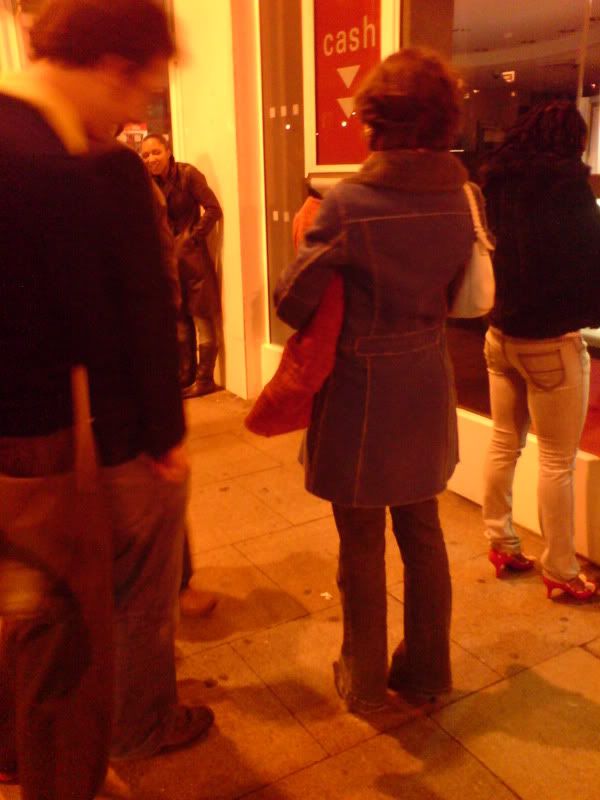 In the above picture, such an opportunist exists in the form of a young lady standing by the wall. Waiting for a gap to open up in the queue, she is kept at bay by Miss Lake's challenging stance.
Although I do start to worry somewhat when Miss Lake momentarily forgets herself and turns her back completely on the cashpoint.
The queue becomes quite vulnerable, and lo and behold a gentleman appears in the gap.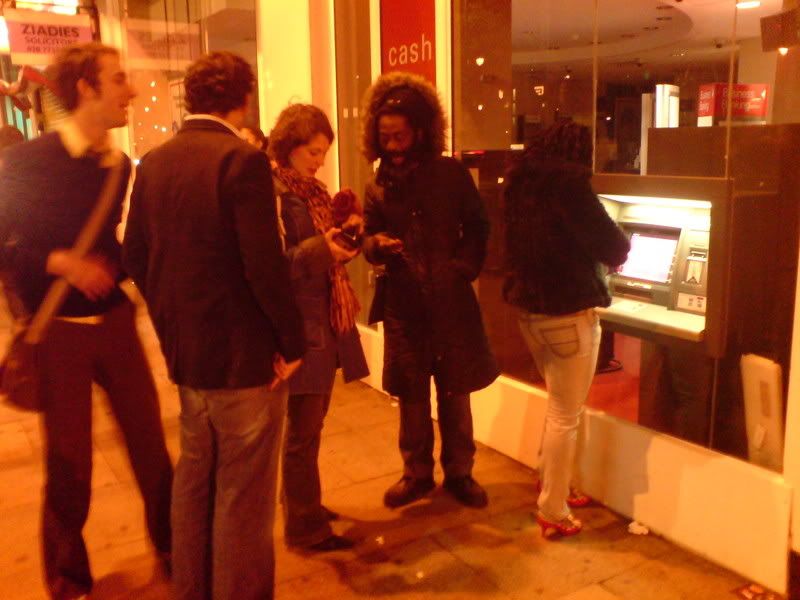 But panic not. Luckily the young sir is only after some change for a quid, and is soon off on his way.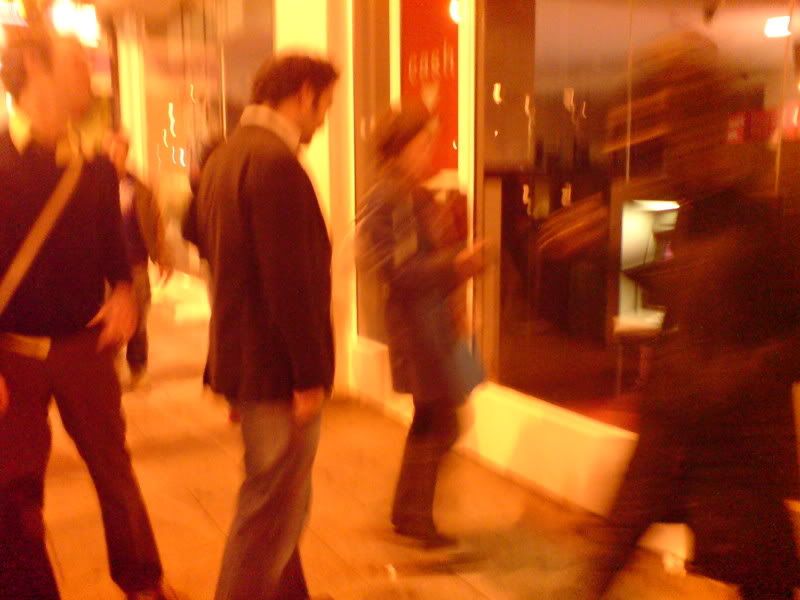 The previous young lady also ventures off into the night, and so it is time for Miss Lake to take her position at the head of the queue.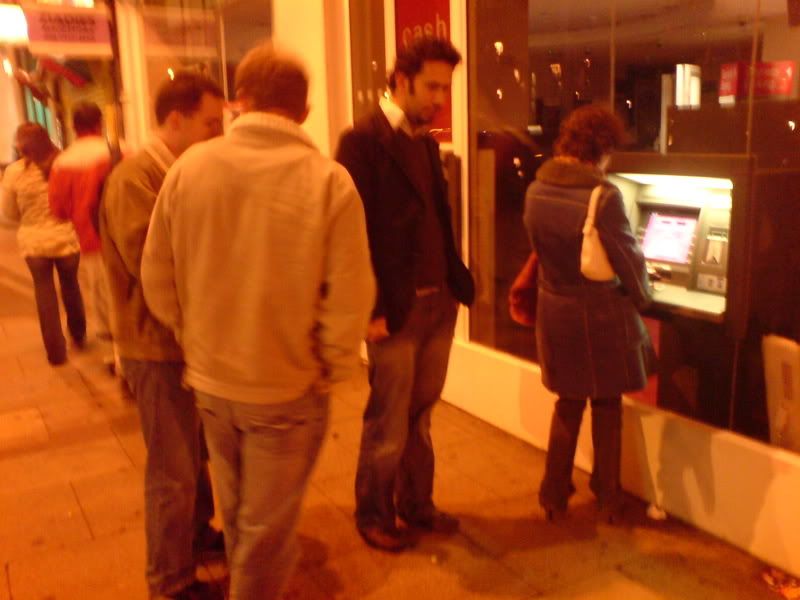 After fighting off adversaries, rising to new challenges and keeping the conversation flowing with her companions, Miss Lake, mission accomplished, joins the waiting crowd.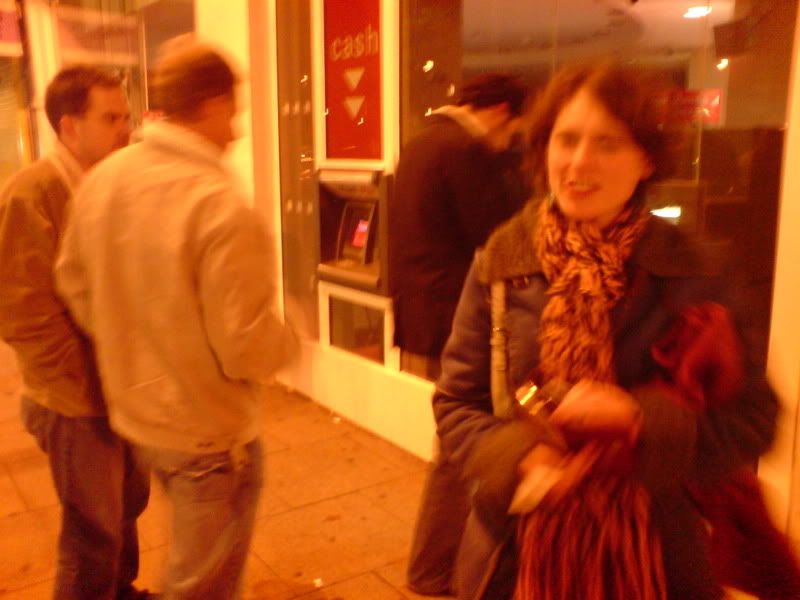 Which is really a good time to stop taking photographs.
Before I draw too much attention to myself.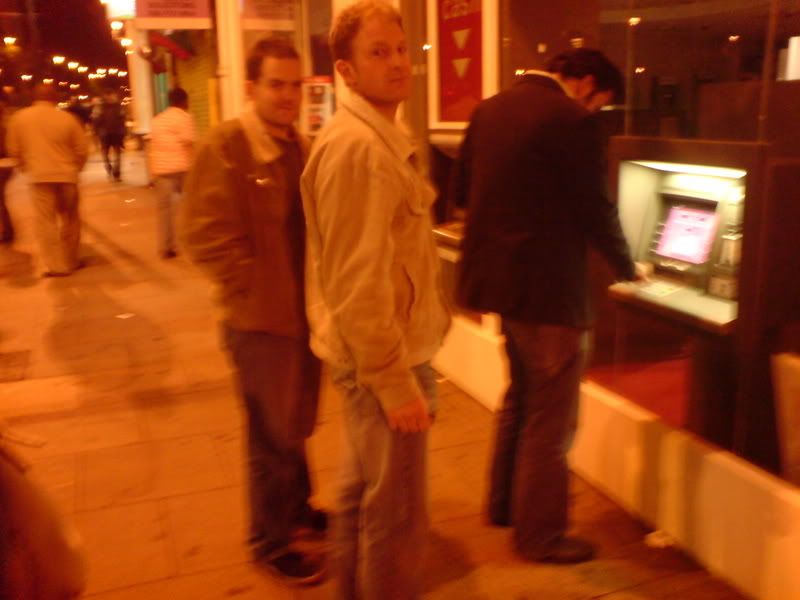 Crikey. Lets run for it.