Some time last week Gary Wood complained about the lack of queue at Standinaqueue, and I do fear that if Gary Wood is disgruntled then other readers may be so also.
May I thank you all for allowing me some leeway over the Christmas and New Year period, and I am well aware that I promised to stand in queues as soon as this year, that we're already comfortably in, began. However, there does seem to be a hiatus of queues in British towns of late and I wonder if this has anything to do with the big skive that we heard much about last week.
This Saturday afternoon just past, I went to visit my older sister in the city of Leicester and was prepared to have at least three queues under my belt by the time darkness fell. Unfortunately, despite being in a prime location at a prime time, I have only two queuing situations to report on.
The first was in Tesco.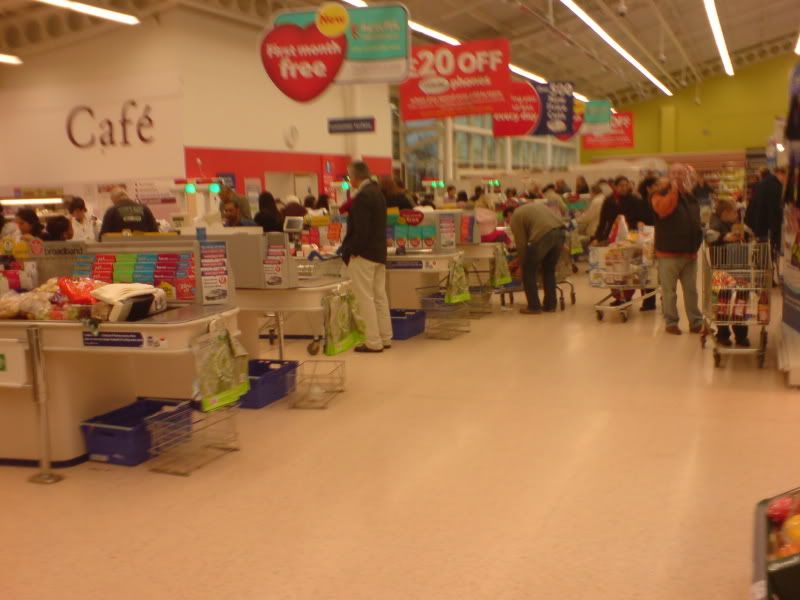 With my sister's trolley full it was time to head to the checkouts and I anticipated, with a certain degree of excitement, that we could be in for a small wait.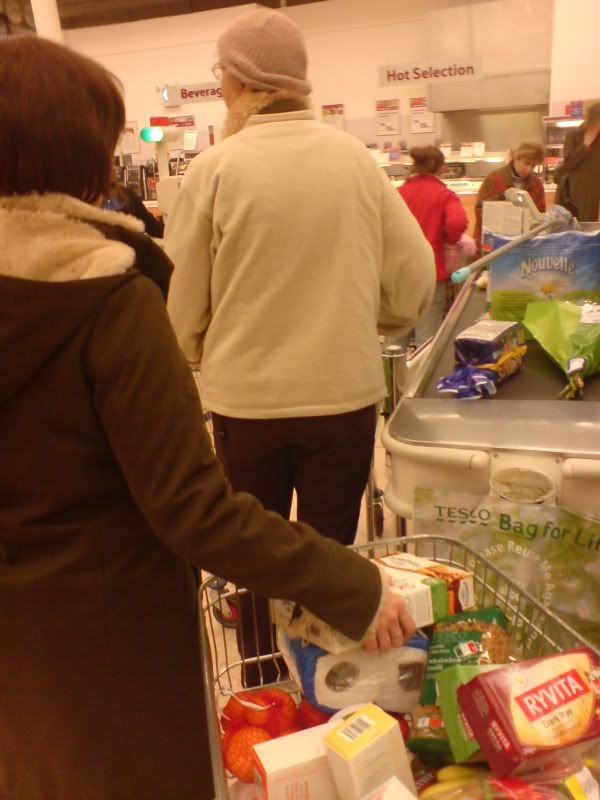 Although it was at this point that Samantha realised that she'd forgotten to pick up Saturday's Guardian, and so off I was made to trot.
And by the time I got back she was already packing.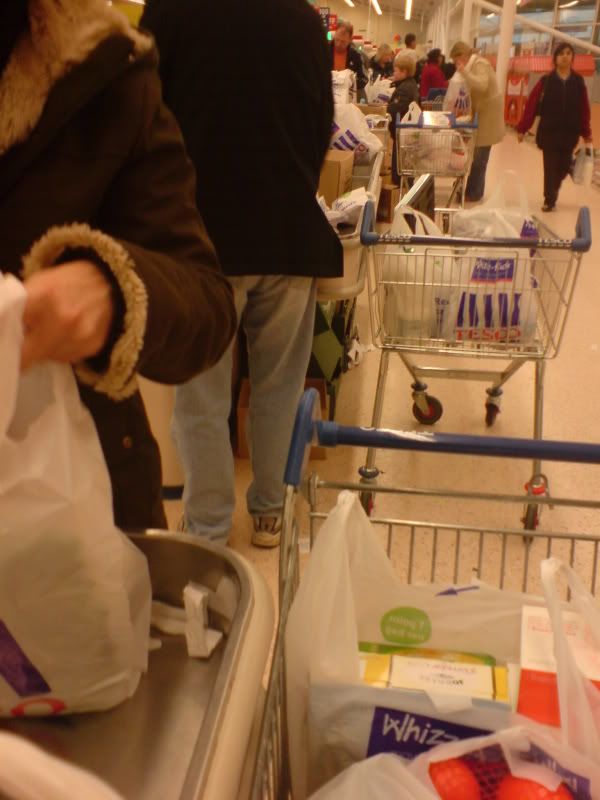 The queue had already happened, without me in it.
Fresh out of Tesco's car park we went to fill up at the petrol station, and I hoped that here at least there would be a small line of people waiting inside the shop.
But alas it was not to be as we could, and did, pay at the pump.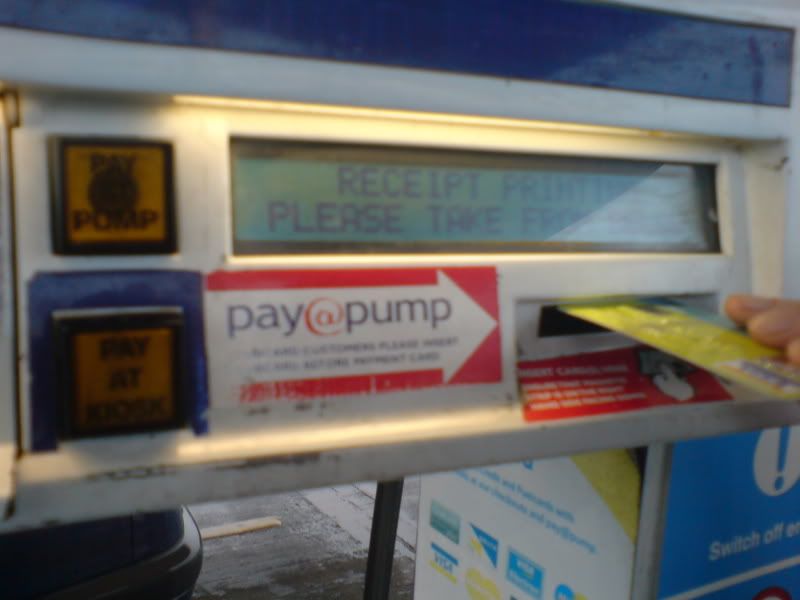 After lunch, we caught a matinee at Leicester's Odeon and again I expected to queue.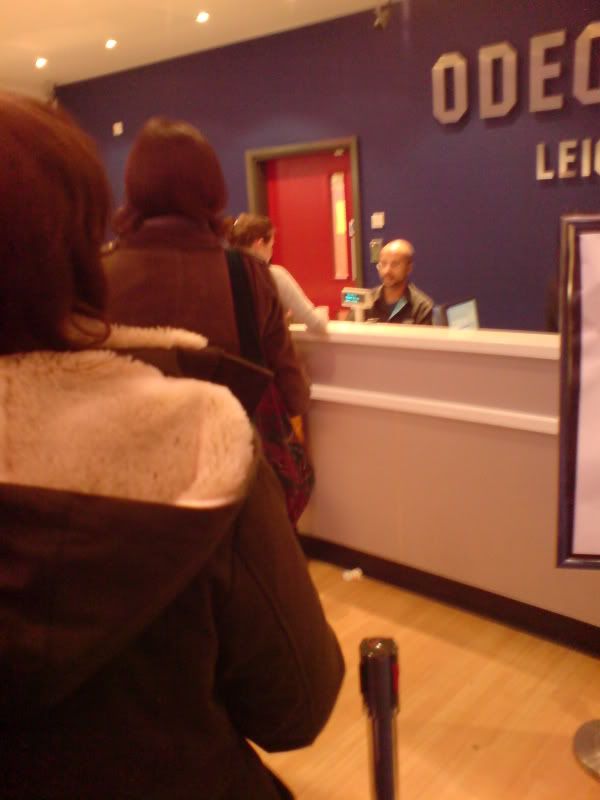 But we were stood here only briefly and within no time at all Samantha was purchasing two adult tickets for Miss Potter.
Leaving the queuing area empty except for one small girl.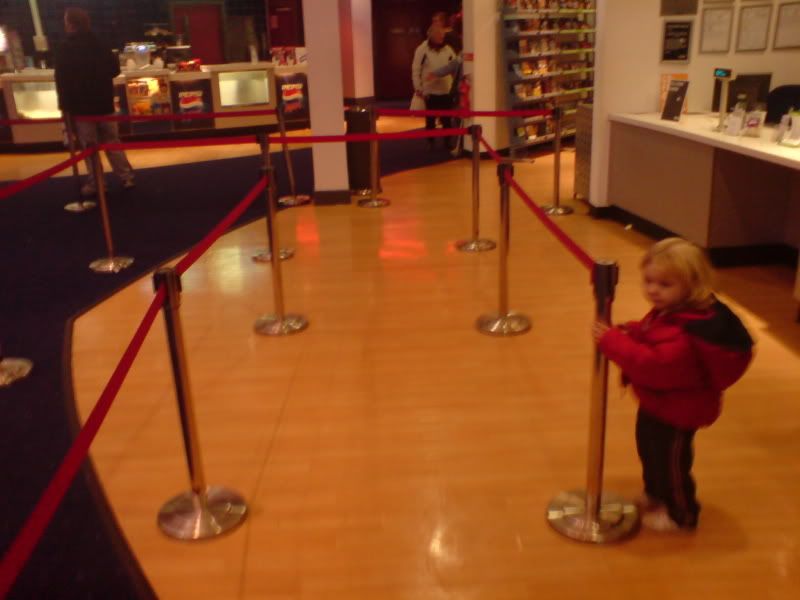 Although in the above picture you see her in a moment of contemplation, just after this photograph was taken the small girl, with the rebellious nature of a Dadaist, showed utter disregard for the rules set in place by the queue dividers, ducked under the red ribbon, and ran in a full circle around the metal stand.