Quite a grim day today so we went for a little outing to Wood Green Animal Shelter. Once you get over the smell the time can pass quite quickly.
Although you do have to be careful of what you queue for.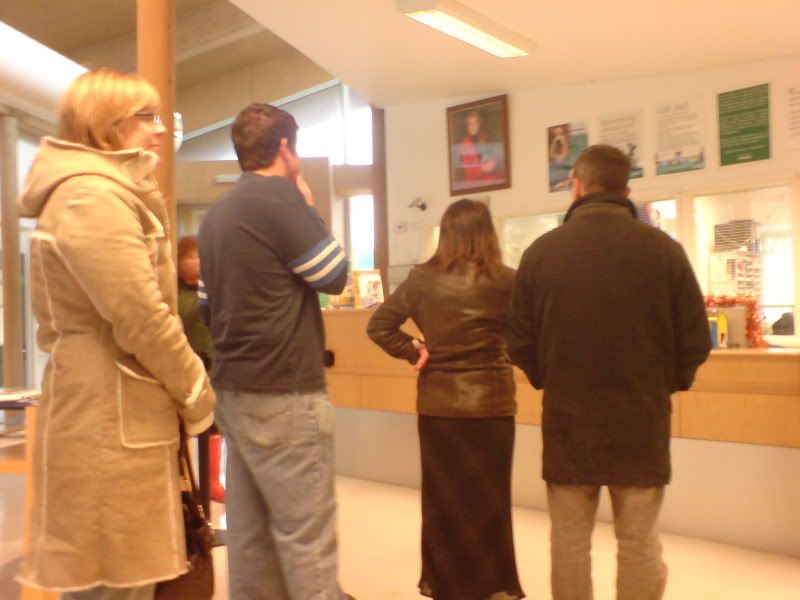 That's Farm at the back of the queue wearing the inside out sheep. She quite liked this queue because, although it was a slow mover, when you got to the front you could get one of these: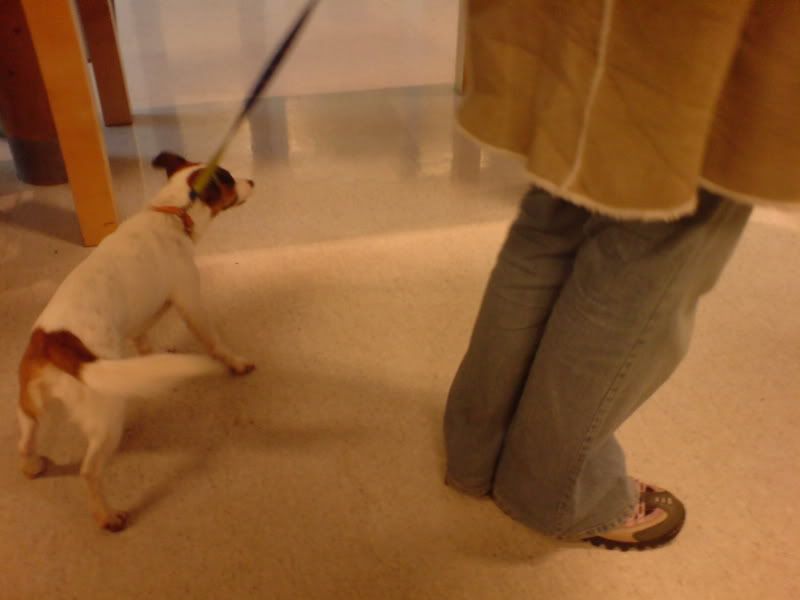 This was Molly, who we then got to take for a walk.
After a bit of Here Molly, Hello Molly, Aren't you lovely Molly?, we had to take her back to the queuing area.
We half heartedly stood behind this rather large Mother and daughter combo, and reluctantly waited to hand Molly back.
When they got to the front of the queue, Farm and Marc weren't yet sure about Molly.
But I had my suspicions.
Marc couldn't decide on an empty stomach so, as it's a Friday, we went and had some fish and chips at the Wood Green canteen.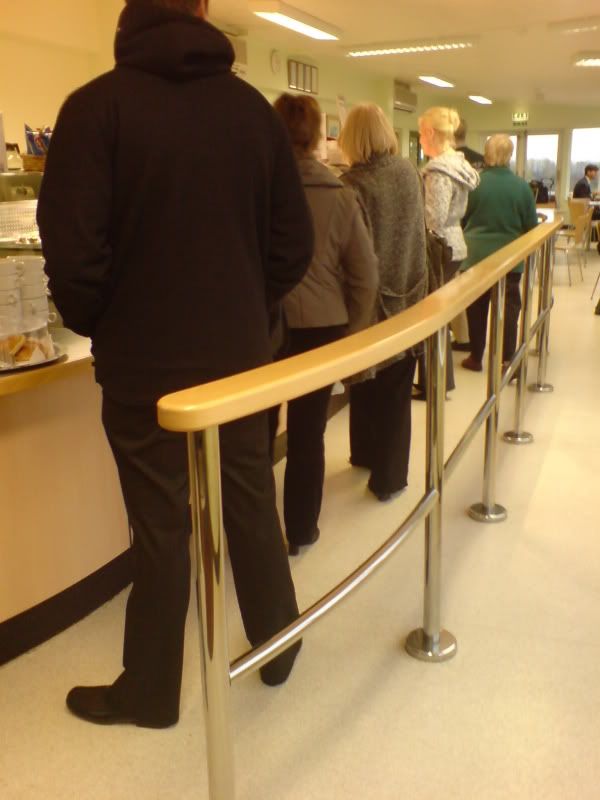 While in the queue we looked over Molly's particulars.
It said that she could be a bit shy at first and was rather wary of very tall people, but once you got to know her she was a total cuddle slut. Or something like that.
So after our fish and chips, which were very good, we went back to the main reception.
And Farm and Marc said that they would very much like to give Molly a home.
Then we saw a horse.
But Farm said she had no room for a horse.