As promised, here is our second post from Laurence of Australia. This time he reports on the queues at the Ashes: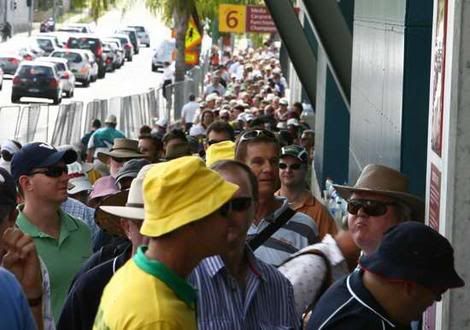 Here's another queue in Brisbane outside the Gabba. To confirm the relaxed attitude to orderly queuing in Australia the authorities have had to erect steel fencing to keep them in a tidy line. By-the-way, this is the queue for the gents toilet not for the Ashes tickets. We drink a lot of beer in Australia.
Now that I am "queue aware" I will search out more. There's an interesting one at Coles supermarket where no-one forms a queue, more of a small crowd, but all take their turn to be served in order of arrival. Strange but true.