Samantha spent Saturday night smashing up her built-in wardrobe with a hammer. And so Sunday morning brought with it a phone-call to drive both her and a pile of plywood to her local tip.
Unfortunately her local tip is not like our rural affair in Market Harborough, but is instead smack bang in the middle of the city of Leicester and is shared by a significant number of DIY weekend enthusiasts.
Here we have an aerial shot of the queue leading into the tip, which Samantha took from the roof of our car.
It was not a fast mover, and most had turned off their engines. This however led newcomers to believe that we were parked and not queued, and so they tried to enter the skip by driving past we patient queuers, who incidentally were all tuned in to BBC Radio 4. Or so I like to think.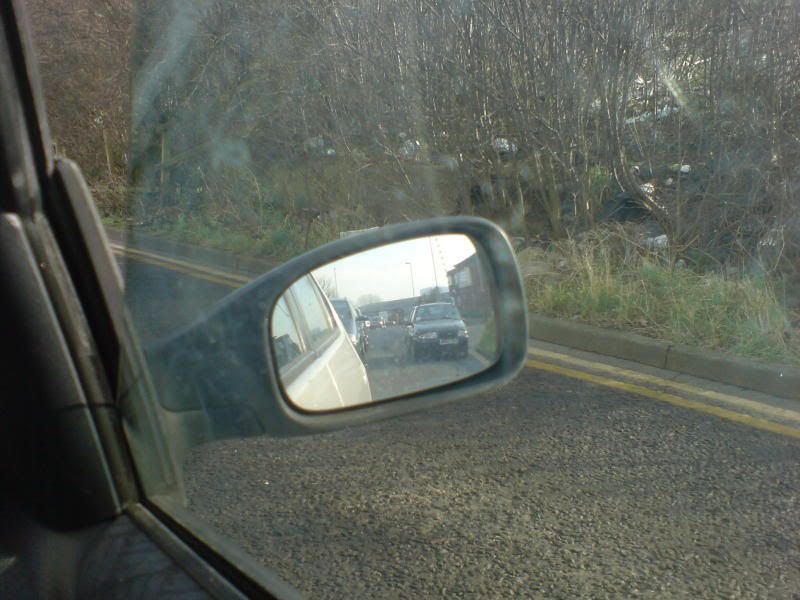 In the above picture is a cheeky chap who soon learns the error of his ways and is compelled to make a hasty retreat, and shown below a second chap who, clearly rather embarrassed by his unwitting attempt to queue jump, decides to turn around and leave the area completely.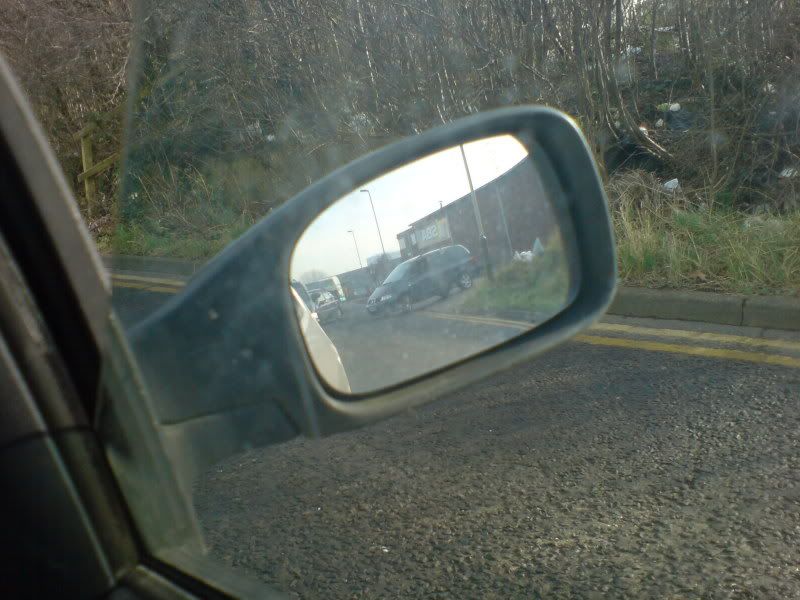 There were those who avoided the queue by entering and leaving the tip on foot.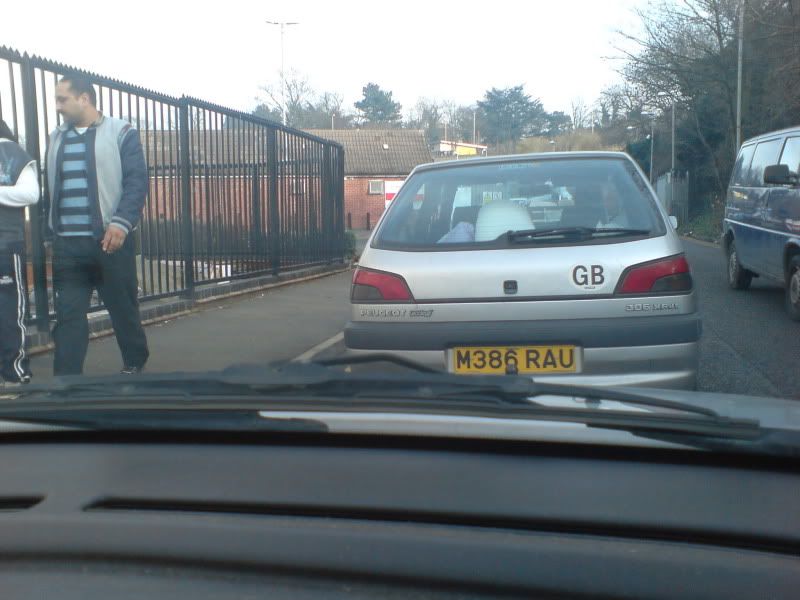 Despite signs forbidding that you should do so.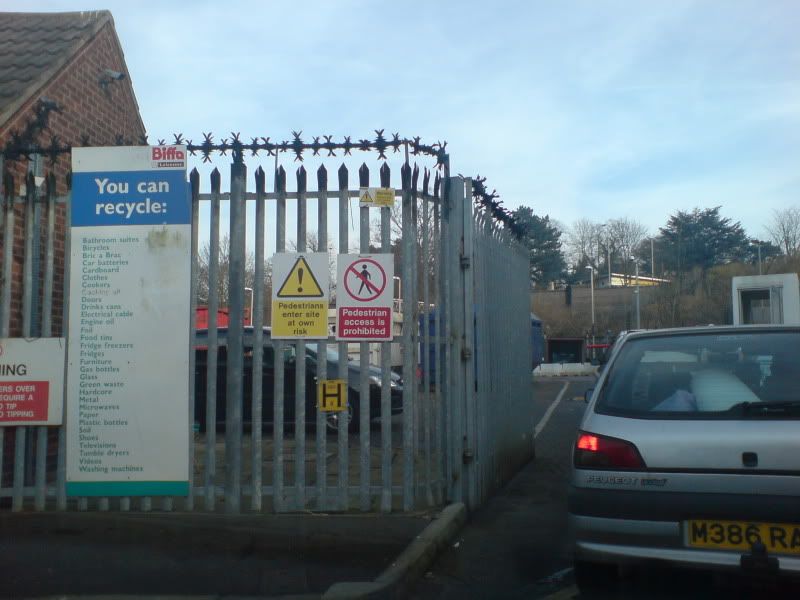 And finally, here is the queue master, the chap in neon in charge of the barrier.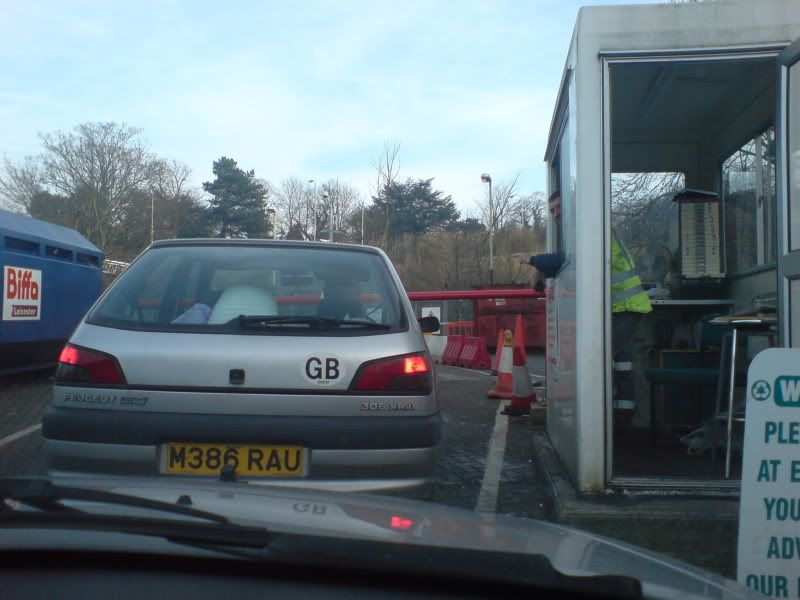 Who was terribly nice and called me pal twice.
However do not let this distract from the fact that he waved in a friend driving a large white van who, after the removal of two strategically placed traffic cones, was able to enter the tip ahead of the queue.