Coming up to lunchtime on a Friday afternoon, which for a lot of people is the start of the weekend. I joined the anxious-to-get-home workers in HSBC and stood in the small queue, ready to pay in a cheque.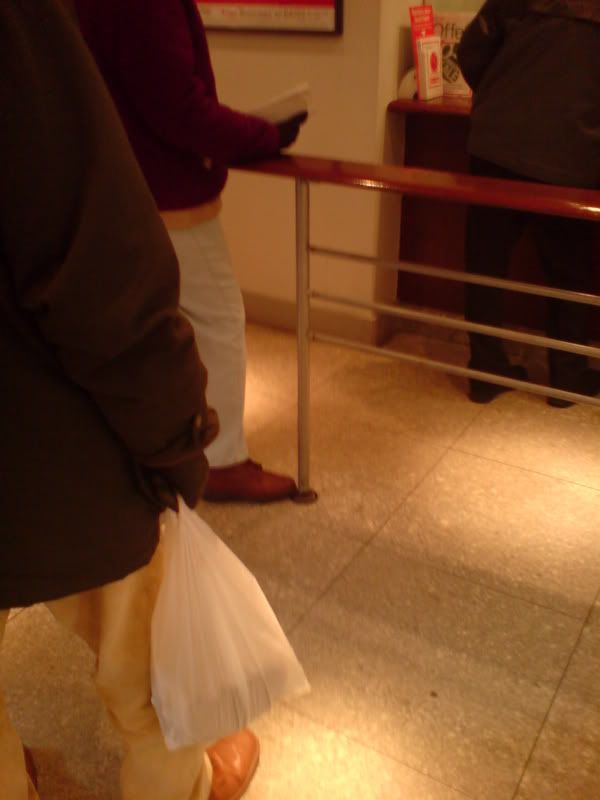 Although only two people ahead of me, it was a slow moving affair as those already at the counter were doing their end of week banking.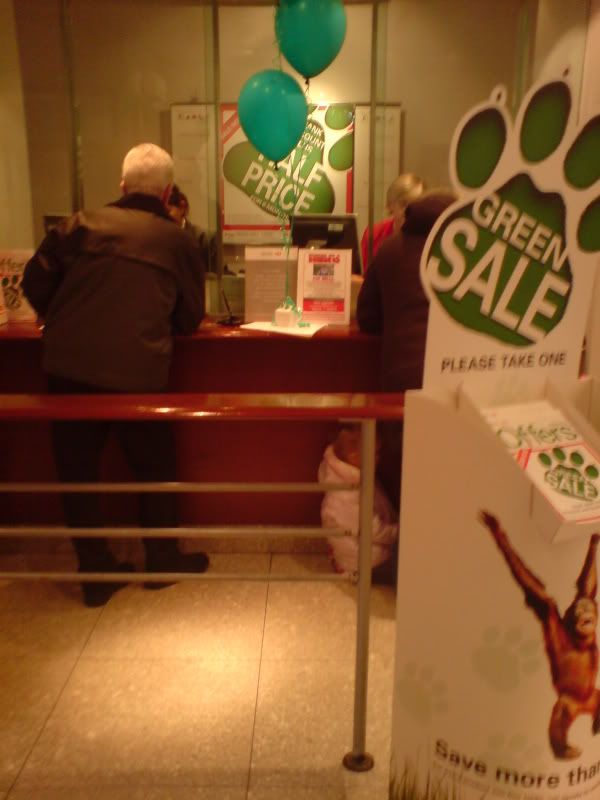 Either that or they were both going through the complicated process of purchasing endangered orangutans which are on sale this month.
A few minutes passed and the queue quickly grew, and it was at this point that the fellow who works at the welcoming desk, I suppose the concierge, approached the queue and asked if anyone was waiting to make a deposit.
Of course we were. We all were. But we all knew full well that he wanted to take us over to the machines. From past experience, there was no chance that I would be depositing my cheque into a machine. I've opened the slot before and found an envelope already sitting there, full of somebody else's cash. Once in Falmouth I had a cheque disappear for two weeks and was told that there was no evidence of it anywhere, despite my receipt proving the contrary.
I stood my ground and waited in the queue, along with everyone else. However after a second attempt the concierge managed to pick off the weakest member of the queue, the lady at the very back.
A couple more minutes later and I deposited my cheque and was almost finished with the day's banking. I just needed to see someone about getting a new card. Someone who was now stood in a queue for the Deposits machine, waiting to show the lady how to bank a cheque.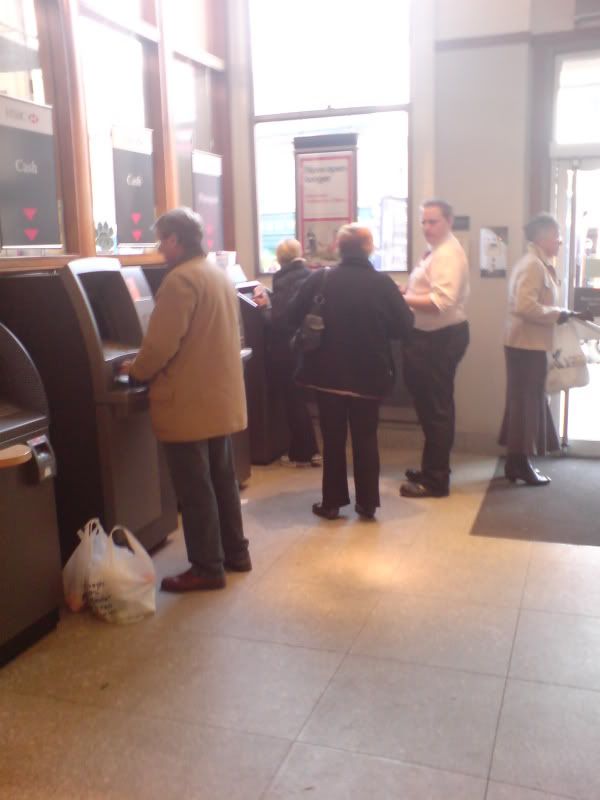 That's him in the white shirt. Making mundane comments about the marvels of modern technology. The lady next to him made appropriate noises to show that she was impressed. But she clearly wasn't. And neither was I. I had to wait several minutes until the pair were finished and thus created another queue in the middle of the bank. Quickly joined by two others, we all did our very best not to get in the way.