I've noticed in this Asda and the one in Manchester, that there is a red line that divides the tills from the main shop.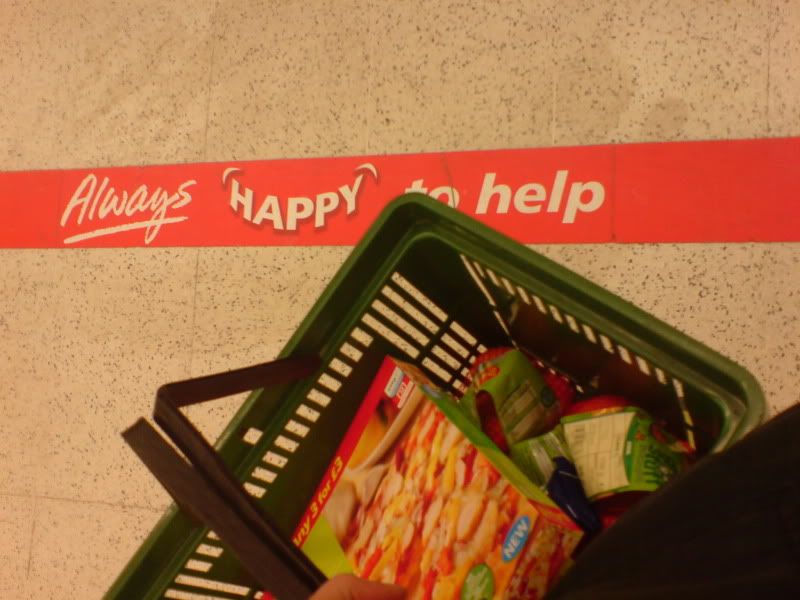 It separates the shopping experience from the packing your bags part of a shop, however this demarcation does upset me somewhat as it passes right through the queuing area.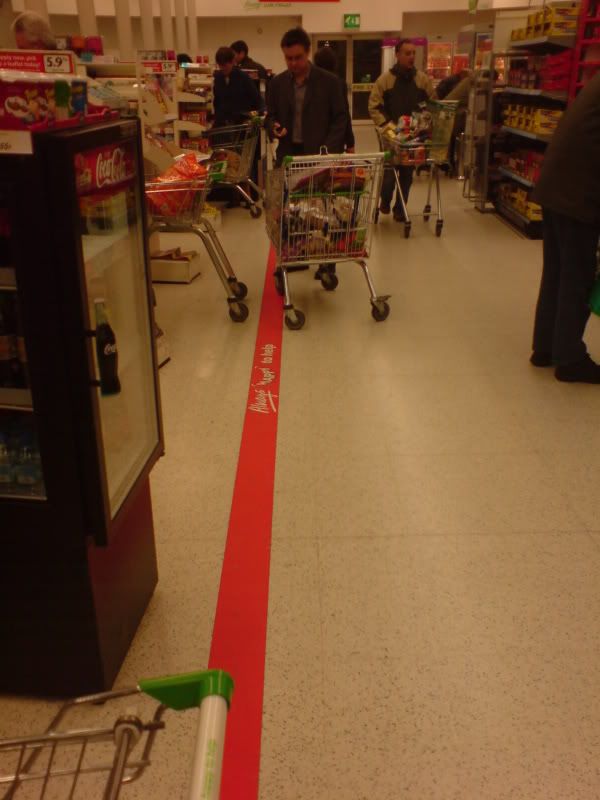 Joining the queue till-side of the line is comforting and inclusive, however, if the length of the queue pushes one over the line, shop-side, then you are forced to stand in this newly created no man's land.
One wants to belong to the till area but you are instead made to feel aware that you are actually in the shopping area and therefore in the way of persons still shopping. Note in the above picture how the man, made to feel self-conscious by the line, has put his trolley side on in the queue to take up less space.