I found a designer label for less at TK Maxx and so we headed to the cashier.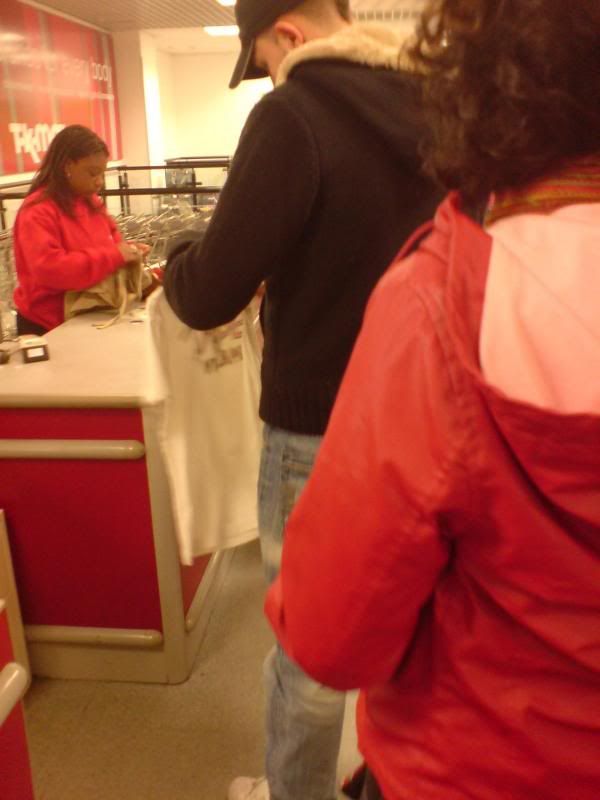 It didn't take long to settle into the queue and Sarah started to deliberate over whether she should go back for that purple top or not.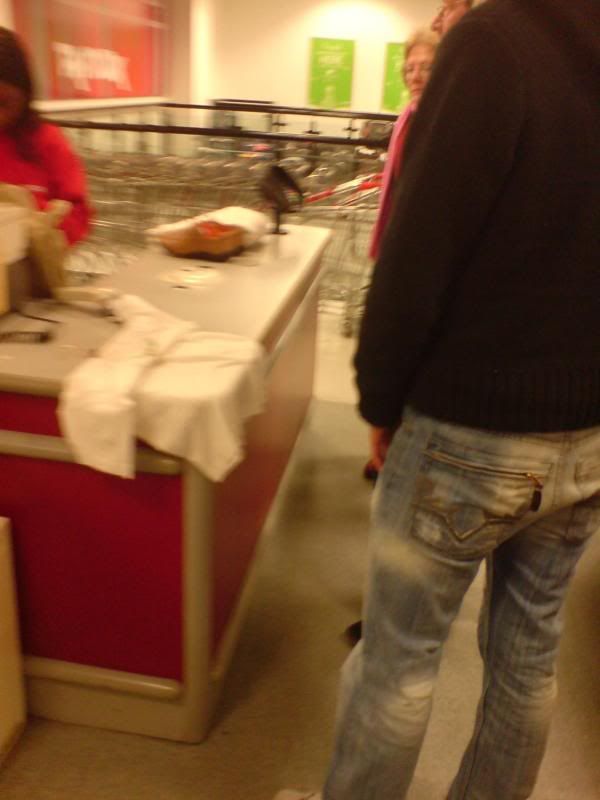 Before she could decide whether she should or should not, another cashier arrived and we were called to her counter. Next Please!
By the time we walked round Sarah had forgotten completely about the top. If service had been slower, I'm sure she would have gone back for it.