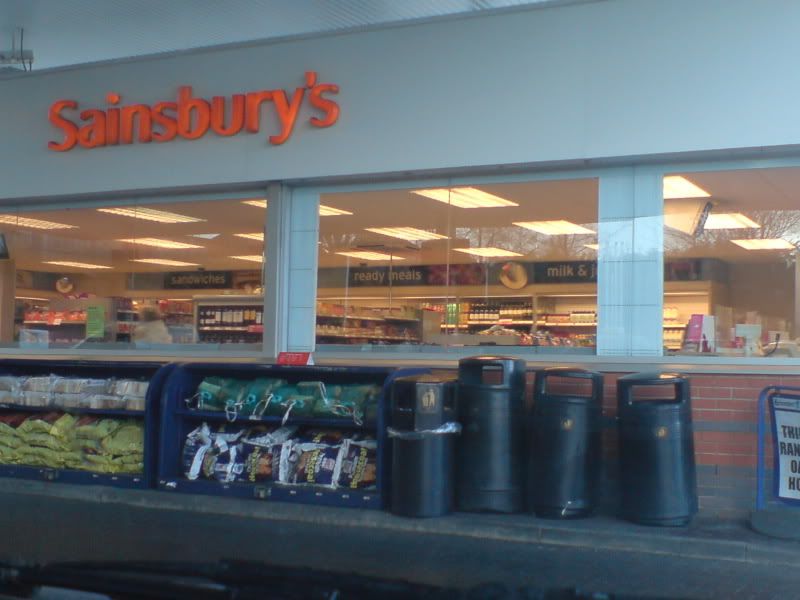 There was ice falling from the sky when I purchased my petrol, and a well intentioned chap was queuing up inside to pay while his wife braved the elements and filled up their Mondeo.
That's him to the right of the picture, clutching the Leicester Mercury. The chap at the counter actually arrived after Mr Mondeo, but wifey outside hadn't quite yet finished filling up, so Mr Mondeo offered his place to this second chap by taking a step back from the queue and pointing towards the cashier with his Mercury.
"All yours mate."
"Cheers."
He stepped forward back into his place at the head of the queue, and was seemingly confident that his wife would have finished filling up by the time the second chap was finished.
However, Mr Mondeo didn't account for Sheila coming off her break and opening up a second till. Wifey outside was still not yet finished and I was guided to Shelia by a folded Leicester Mercury.
"Cheers."
"Cheers."