We have another entry for International Standinaqueue Day.
I am very pleased to welcome Picklin Paul the Prince of Pickles who reports on two queues from London town. He has also thrown in an extra queue from Chicago O'Hare which, although international, was unfortunately not taken on Standinaqueue Day. But, as we're all friends here, I don't think that anyone will mind this inclusion.
Without further ado:
Overall, I really enjoyed my day of queuing but I really could do with some advice on the art of queue photography. As you can see I missed queues and failed to capture complete queues. Mainly this was due to a shyness about taking a picture and then having to remain in the queue. This explains the rather furtive first picture shot at waist height – it was a shame I forgot to turn the flash off therefore completley negating any attempt to hide my photography.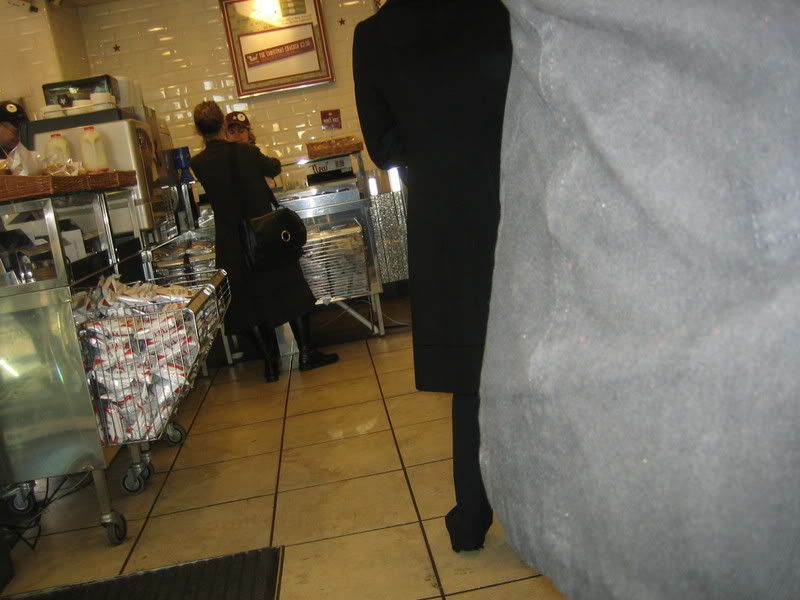 The first queue of the day was in Pret A Manger. There was only one queue for four servers which always leads to tension as opportunists try and jump in. Notice the gentleman all in black standing slightly outside the queue, attempting to block any attempted queue jump.
He wasn't helped by the man on the coffee machine (you can just see him on the far left with a baseball cap on). He was asking people in the queue if they wanted a coffee. This allowed the more assertive queuer to get their order in first. Surely this practice negates the whole point of the queue?
Next a retrospective queue photograph from Greggs.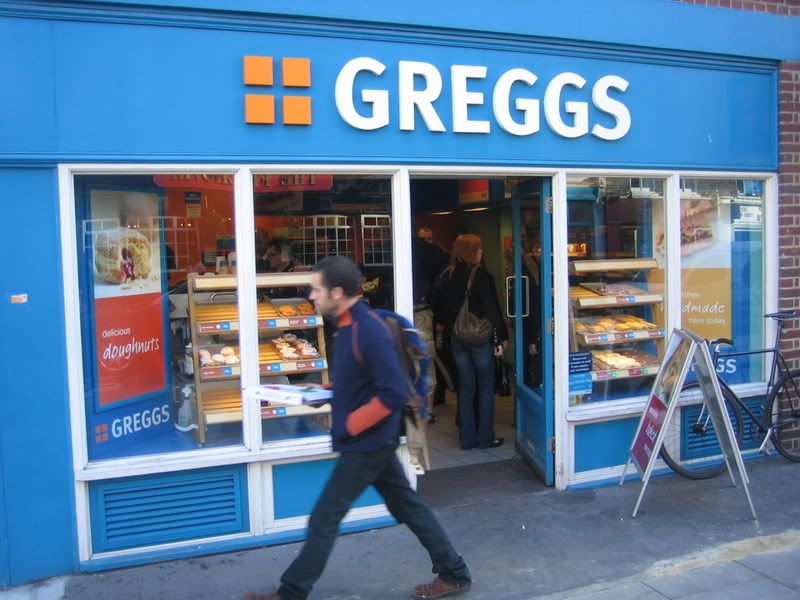 Being new to the art of queue photography I wandered in unprepared and found a short queue and an efficient server. I left with a pasty but no photograph. You will just have to imagine the service.
Finally, not a queue from Standinaqueue Day but a rare oddity. A highly regulated queue from America.
This one was for passport control at Chicago O'Hare airport. On a recent trip to the States I found that automation and a highly effective table service culture had made queues a rare experience. But as you can see they can queue when they want to. The flags helped to emphasis that everyone was welcome in this queue – how's that for professionalism?